Krakerjak Pics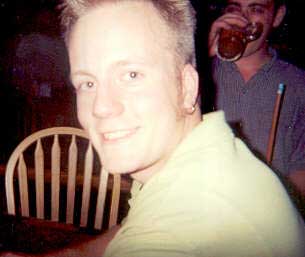 Krakerjak at the bar.
Krakerjak pounds a couple in between pool shots at Harborside Inn. Rolling Rock tappers are only a buck on Tuesdays...$10 = a pretty good night.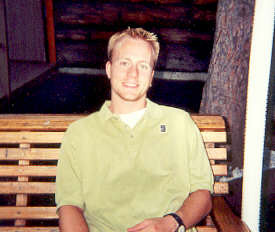 I can't move!
I had to sit down for a couple of hours after gorging myself at Paul Bunyon's in Wisconsin Dells. I sneezed on the way out and I swear mashed potatoes oozed out of my navel.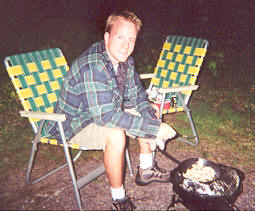 Yes, Krakerjak can cook.
With some help from some local snorkelers I caught a couple of blue gill while camping at Devil's Lake in Baraboo, Wisconsin. Butter and cajun seasoning are the key ingredients for every meal while I camp.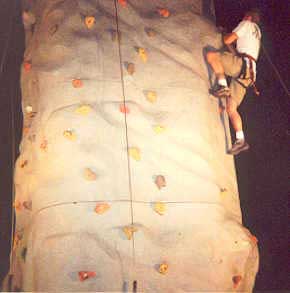 Where's Batman when you need him?
After that wonderful meal of blue gill I decided to go to the Sauk County Fair and climb a wall. What a rip off...I payed $5 and it only lasted 30 seconds.
Hope you enjoyed these pics of Krakerjak. Come back soon to check for updates.